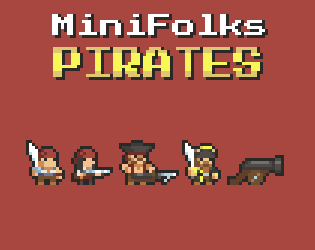 MiniFolks - Pirates
Comments
Log in with itch.io to leave a comment.
absolutely AMAZING work LyaSeek!! literal perfection!
Make another pack with monsters and you will be the new king of pixel art on Itch.io !
Thanks for you work, it's beautiful and inspiring !

love that you've made another one so soon after the last one! Looks great!
I'll try to release them more often.